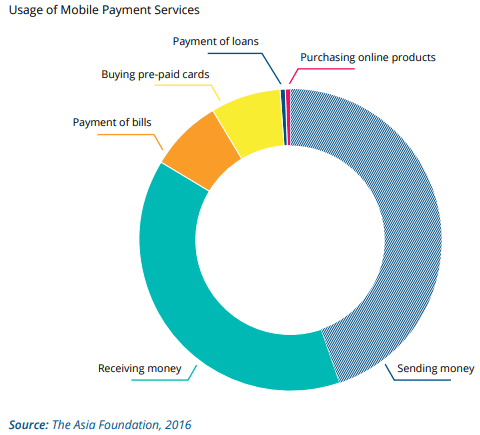 The Konrad Adenauer Foundation, a German think-tank, brought together ten of the tech sector's leading minds to survey the state of the industry. The result is a smart overview of the challenges facing the sector as well as several deep dives into some of the most important aspects facing the industry. The report includes 10 chapters:
Cambodia's Journey to Become a Digital Economy: The Current Landscape by Kanika Montha
Embracing the Digital Economy: Policy Consideration for Cambodia by Pheakdey Heng
Using Data to Drive Business Growth in Cambodia by Christopher Treshan Perera & Chhaya So
The Future of Waste Management – Seizing the Potential of Digitalization by Lilli Tabea Albrecht
Women in Cambodia's Digital Economy: Key Challenges and Opportunities by Socheata Touch
Policy vs. Privacy and Data Protection Implications: A Case of Cambodia by Ngoun Somaly
Cambodian SMEs in the 4th Industrial Revolution: Government Policies and Opportunities by Lydet Pidor
Digital Transformation in SMEs: Understanding the Challenges of German SMEs by Robert Hör
China's Techno-Utilitarian Experiments with Artificial Intelligence by Dev Lewis
Content Popularity on Social Media Platforms: How Business Models and User Preferences Meet by Pablo Porten-Cheé
The overall consensus is that Cambodia is not just behind but far behind in the race for digital supremacy. The country lacks in infrastructure, policy, education, and competitiveness, among several other markers. But there are bright spots and success stories, too.
The report should be required reading for anyone in the industry. It is available as a PDF from the KAS web site: https://www.kas.de/c/document_library/get_file?uuid=49d4d004-3b68-bad3-1d5b-78e7961adfa4&groupId=264850